9 Day Portugal Signature
Booking Dates
03/11/2023 through 12/18/2024
Travel Dates
01/01/2015 through 12/31/2024
Provider
Kensington Tours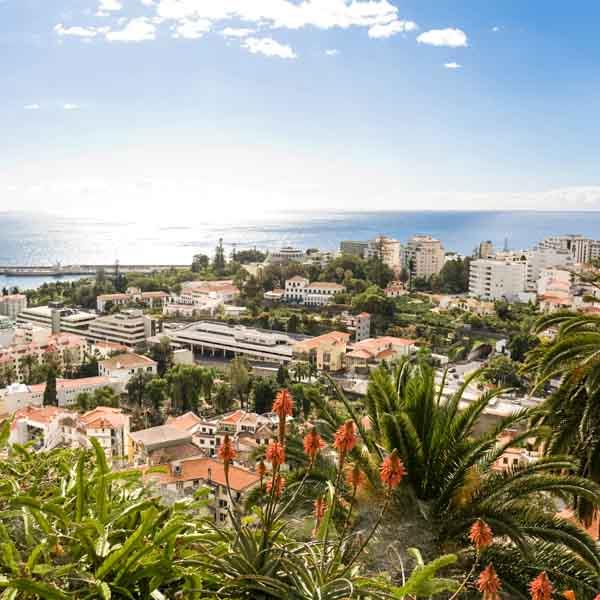 11 Day Portugal Signature
Explore wine-rich Porto, classic Lisbon, and majestic Sintra, the summer retreat of the Royals in bygone times. Relax on the golden sandy beaches of the sun-drenched Algarve region.
The northern city of Porto is renowned for its port wine, and its bountiful vineyards are a wine-lover's delight. Taste the fruits of the Douro Valley's main export and discover the Baroque architecture of Porto city. Lisbon, Portugal's capital, was once the center of the spice trade route and it still retains influences from traders from around the world. Unlock the city's secrets on a private city tour and visit the medieval quarters of the UNESCO-protected Jerónimos Monastery and other historical treasures. Explore Lisbon's surrounding area with delights such as Évora, a museum-city, with Roman roots, and Sintra, a World Heritage site known as "Lord Byron's Glorious Eden". Relax at the Algarve's sandy beaches, dramatic coastline and typical fishing villages. Explore the Algarve's historical towns such as the ancient maritime town of Lagos, with its Moorish castle and 13th century cathedral.
Enjoy a personalized vacation that best suits your needs, developed by one of our experienced destination experts. Relax during your trip with our 24/7 support and expert local guidance.
| Day | Description | View All |
| --- | --- | --- |
| Day 1 | Porto To Welcome | Details |
| Day 1 | Porto To Welcome | Details |
| Day 2 | Porto | Details |
| Day 2 | Porto | Details |
| Day 3 | Porto | Details |
| Day 3 | Porto | Details |
| Day 4 | Porto To Lisbon | Details |
| Day 4 | Porto To Lisbon | Details |
| Day 5 | Lisbon | Details |
| Day 5 | Lisbon | Details |
| Day 6 | Lisbon | Details |
| Day 6 | Lisbon | Details |
| Day 7 | Lisbon To Albufeira | Details |
| Day 7 | Lisbon To Albufeira | Details |
| Day 8 | Albufeira | Details |
| Day 8 | Albufeira | Details |
| Day 9 | Albufeira | Details |
| Day 9 | Albufeira | Details |
| Day 10 | Albufeira | Details |
| Day 10 | Albufeira | Details |
| Day 11 | Albufeira | Details |
| Day 11 | Albufeira | Details |